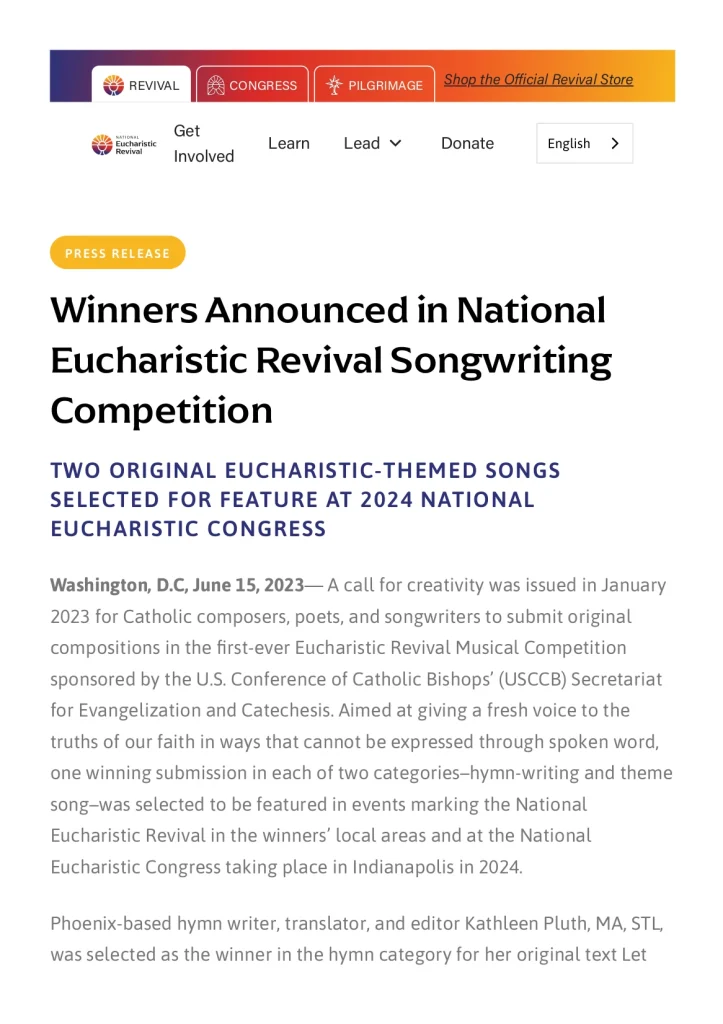 I'm the Hymn Consultant for Word on Fire's monthly Liturgy of the Hours, and I wrote the official hymn for the US Bishops' Eucharistic Revival. My hymns and translations appear frequently in the prayer guide Magnificat. I also write at Chant Café and Hymnography Unbound.
To see and hear more
This site includes audio and video recordings and links to sites where I've shown some of my original hymns and translations.
My hymn for the Eucharistic Revival is available for download at the USCCB revival website.
For information on commissioning a new hymn, my address is hymnwriter at gmail.com.